Our Approach
Home Appliance Master always puts customers first. Through our unparalleled attention to detail, technical experience and genuine care, we are able to provide all of our clients with the greatest level of service on the market.
We believe that customer always come first and we are committed to helping you getting your appliance fixed in a timely manner without any hidden costs. From your first call, our Customer Service Managers support your case until your appliance gets fixed and you are fully satisfied with your experience.
Our Story
Home Appliance Master has been serving Nashville metropolitan area for more than 5 years now. Our commitment to world class service for our customers has allowed us to help residents from Nashville, Ashland City, Brentwood, Columbia, Coopertown, Cottontown, Cross Plains, Dickson, Fairview, Franklin, Gallatin, Goodlettsville, Greenbrier, Hendersonville, Hermitage, La Vergne, Lebanon, Mount Juliet, Murfreesboro, Nolensville, Old Hickory, Pegram, Pleasant View, Portland, Ridgetop, Smyrna, Springfield, Spring Hill, Thompson's Station, White House and many more.
Meet the Team
Home Appliance Master is a team of highly motivated individuals united by one goal – support all residents of the Nashville metropolitan area with unparalleled service of home appliance repair and improvement. For us, our work is making your lives better. It's a human thing! 🙂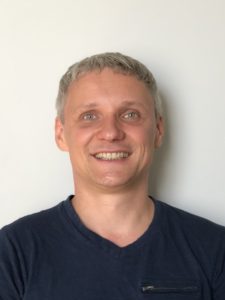 Stan
General Manager
Stan has been the architect of Home Appliance Master since day one. He had an incredible vision on how the company should help customers in Nashville metropolitan area through an unparalleled service and commitment to make lives better. Stan works diligently every day to ensure our technicians meet and exceed the industry standards, our customers are happy and Home Appliance Master is proudly one of the best home appliance repair service providers across the USA.

AlexA
Assistant General Manager

Thomas
Customer Service
Thomas is a highly experienced people's manager with an impressive background in customer and client service. He has been an engine of customer service standards for Home Appliance Master and is always available to address any of your questions. To reach Thomas, please visit our Contact Us page.

Jack
Technician, Technical Support
Jack is a highly experienced technician who specializes in dryers, washers and refrigerators. He is well known among customers as an expert in fixing things that others could not.

Mike
Technician, Technical Support
Mike has been fixing appliances in different countries all over the world. He always has a story or two to share. Mike is very organized and detail oriented, which makes him the perfect man for the job.
Next Steps…
Home Appliance Master is happy to support major appliance brands within Nashville metropolitan area. To schedule an appointment with one of our technicians, please give us a call at (615) 541-9330 or fill out our Contact Us form so our Customer Service Manager can get in touch with you as soon as possible. We are looking forward to helping you!